The Restaurant Manifesto has been featured in the press in various print media, online news outlets and podcasts. Browse the links below to see who've been talking about our website recently and check back regularly to see the latest news.
"The Bully in The Kitchen" by Adam Reiner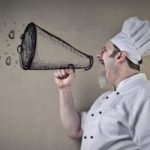 "Restaurant veteran Adam Reiner calls for an end to the silence and systems that keep bullies in place and employees in fear."
(Appeared in Food & Wine / January 26, 2018)
"Permanent Record: What Your Waiter Knows About You Before You Sit Down To Eat And Why It Pays To Be Nice."  by Kat Kinsman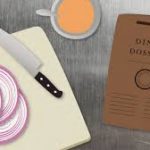 "Reiner is doing his part to bridge the divide via his website, The Restaurant Manifesto, where he shares essays demystifying restaurant practices for civilians."
(Appeared in The Tasting Table / February 25, 2016)
Carbface for Radio Podcast – Episode 16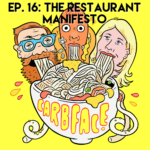 A conversation with hosts Laurie Woolever and Chris Thornton about becoming a better diner. We also discuss retro candy, appetizers as entreés,  restaurant fetishes and "lots of likes"
"Training Customers To Enjoy Restaurants" – Episode 183
"Ken Burgin talks with Adam Reiner, who says the mission of his website Restaurant Manifesto is about helping people dine more successfully by decoding the secret language of restaurants from an insider's perspective." 
Please NOTE: All the content on our site is original work created by industry professionals with years of experience in hospitality. Some authors use pseudonyms to protect their identities and any conflict of interest that may arise due to the publication of their content.
***For all media and press inquiries, please contact adam@restaurantmanifesto.com